How to Write A Perfect Wedding Thank You Note
Writing your wedding thank you notes shouldn't feel like a tack-on after the big event has already passed. With these tips, make your wedding thank-you notes as unforgettable as the rest of your wedding!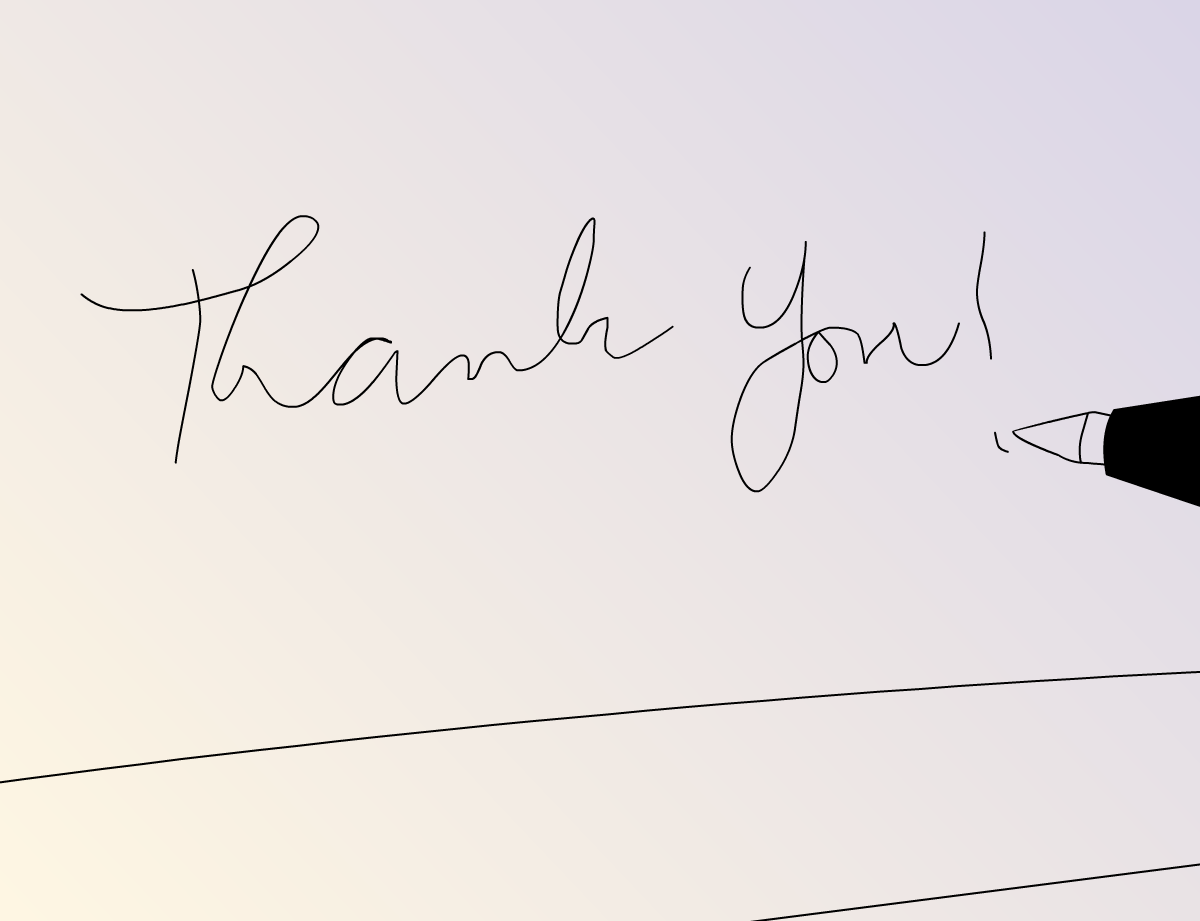 Thank your guest for attending.
This seems self-explanatory, but just in case: make sure you address your guest by name and thank them for being a part of your special day. There's a reason you invited them, after all. Getting that extra thank-you will bring up good memories for everyone, and give your guests a keepsake from your day.
Be as personal as possible.
You might be tempted to rush through your thank-you notes, but taking your time will actually be good in the long run. Not only will your guests appreciate mentions of any memories you may have made together on your wedding day - it gives you something to write down in your wedding scrapbook! Use your time writing your thank you notes to reflect on everything that made your day so special.
Thank you for their gift and mention what you plan to do with it
In a thank-you note, make sure that you mention the gift the guest gave you. And mention what you plan to do with it! If they gave you cash, will you be putting it towards a house or using it on your honeymoon? Make a list of your gifts as you open them so you know exactly who sent what.
Budget for Your Thank You Notes.
There's no need to get crazy with your wedding thank you notes, but acknowledge that yes, this is going to cost some money. Factor in the thank-you notes to your overall wedding budget early. Whether you want to order them right away or wait and use some of your wedding photos, decide on an amount you're ready to spend right away.
Handwrite Your Wedding Cards.
Your guests will appreciate the personalization of a handwritten note - plus you get to practice signing off as Mr. And Mrs.
Use Your Wedding Photos.
Wedding thank-you notes are a great way to show off your personal favorite moments of the day and generally feel all the great feelings you felt when you got married. Don't be afraid to personalize your wedding thank-you notes with photos or keepsakes from the wedding; your guests will cherish the unique touch.
Be Timely.
There are different times for everyone, but generally, wedding thank-you notes should be sent out within three months of the ceremony.
Use Your Thank You Notes as a Wedding Last Hurrah.
This is likely the last bit of wedding-related business you'll be doing, so why not make an event out of it? Take the time to reminisce with your spouse. Pop open some champagne and fall in love all over again as you thank your guests for being a part of your life.