Should You Use A Wedding Planner?
When it comes to planning a wedding, there's a lot to consider. DIY rustic or ultra-glam, salmon or steak, mermaid tail or ball gown - and that's only a few choices you'll have to make. When it comes to making choices and finding the best sources, a wedding planner may be your best bet. But is it always in your best interest to use a wedding planner? Read on to find out!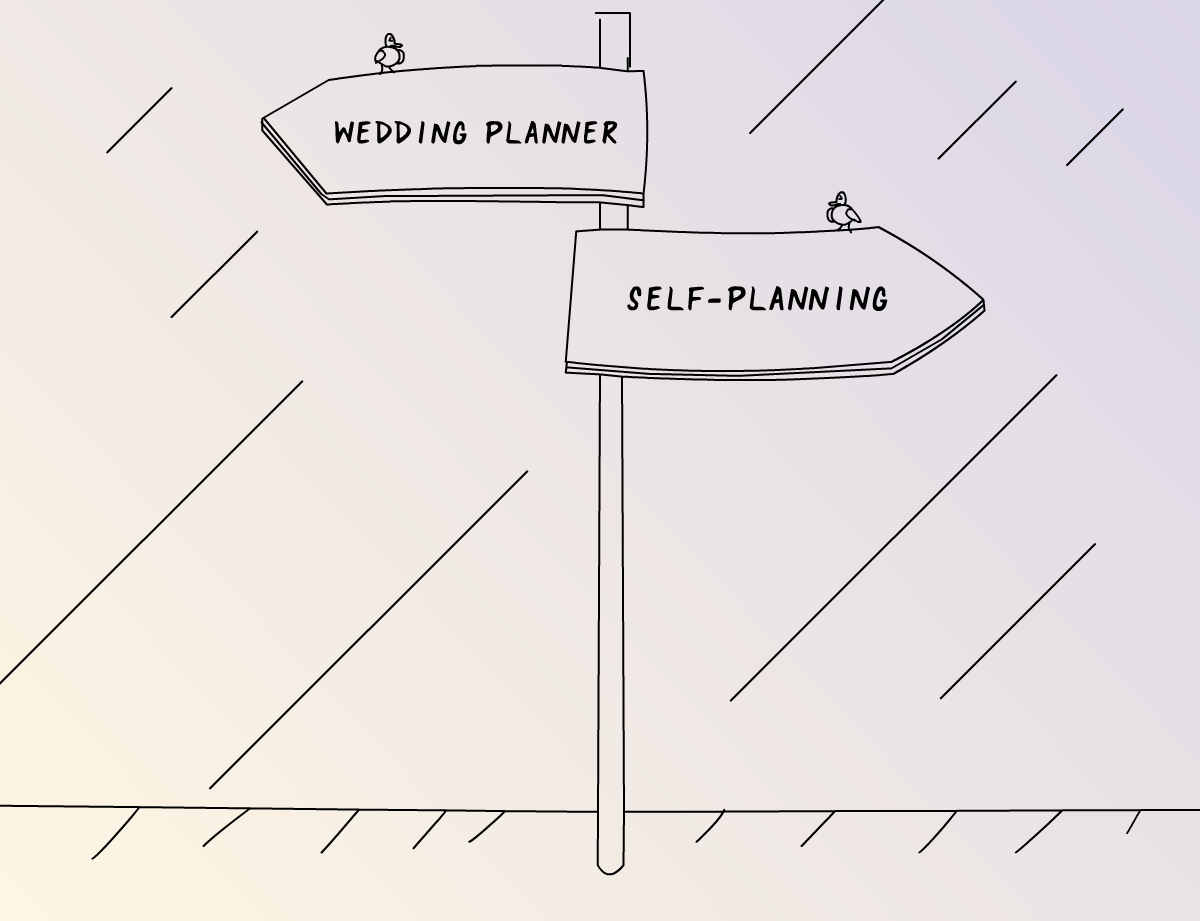 The Pros of Having a Wedding Planner.
Wedding planners are hardworking professionals who are experienced in giving stressed-out couples the wedding of their dreams. So let's take a look at the positives of working with a wedding planner.
1. It saves a lot of time.
The most obvious benefit of having a wedding planner is, of course, that they plan for you. If both of you work high-stress, full-time jobs or you're having a very short engagement or a destination wedding, working with a wedding planner may be well worth the extra cost to save your sanity!
2. Wedding planners have special access to venues and services.
A wedding planner probably already has well-established relationships with vendors and services you may want to use for your wedding. They may even get a bit of a discount depending on your wedding planner package.
3. They can provide an unbiased opinion if there are disagreements among the wedding party.
Maybe you've got pesky in-laws or a maid of honor who's taking her role a little too seriously. Wedding planners are experts at dissolving tension and keeping everybody on task to what's important - getting married!
4. They can help you stick to your budget.
You may be tempted to spend a little more than you wanted to have the perfect centerpiece, but a wedding planner can be realistic with you about what you'll have to sacrifice to make your dreams come true - and suggest similar but more affordable options!
And the cons.
Wedding planners are a fantastic resource, and if one is in your budget, jump at the chance. Professional help will almost certainly make your wedding planning less stressful. But if you don't have the budget for a wedding planner, there's still hope! Here are some alternatives you can use:
Outsource the help
Friends and family can be a great help when it comes to weddings. If you've got somebody in your life who's at all willing to pitch in, don't be afraid to delegate! Weddings are hard work and should be treated like it. Gather a team for the day of your dreams. Just be sure that you aren't handing over too much control. Have a serious chat with anybody who offers to help about your expectations and the amount of control you're willing to relinquish.
Use an Online Wedding Planning Tool
Ah, the internet. It can be a curse, but in this case, it's definitely a blessing! Online wedding planning tools like Wedding Planning Assistant list out all the tasks you need to complete for the big day step by step and even helps you find vendors like a real wedding planner does. Online wedding planners often also have tools where you can visualize things like seating charts and menus. They're a great fix for planning without a wedding planner - or even alongside one!
Think simply
If you don't want to use a wedding planner and you're still stressed out, reconsider what your expectations of your wedding are. Have you invited too many guests, or are you disagreeing with your fiance/e? Going smaller and simpler often means the wedding is more intimate and meaningful - and it's not as stressful to plan. It's your day, so make it what you want!
It's up to you
Using a wedding planner is a great idea for anybody who wants to save some time and stress. If you don't want to blow the money, consider alternatives like outsourcing help or using an online tool. Ultimately, whether or not you want to use a wedding planner is your choice, and you can always decide how much you want them to be involved. We love wedding planners and think working with them is a great idea - but you can do it yourself, too.