Step-by-Step Wedding Planning
Planning a wedding is extremely stressful. It's most likely the biggest party you'll ever have, and definitely the most money you'll ever spend on one. There are a bunch of things to think about, from which family members are feuding to the color of your centerpieces. No matter how much time you have, breaking it down into small steps and delegating responsibilities to willing friends and family will help you keep that sanity. Of course, you can always check out our comprehensive wedding checklist... or you can just keep reading!
Here are the basics: How to plan a wedding step-by-step.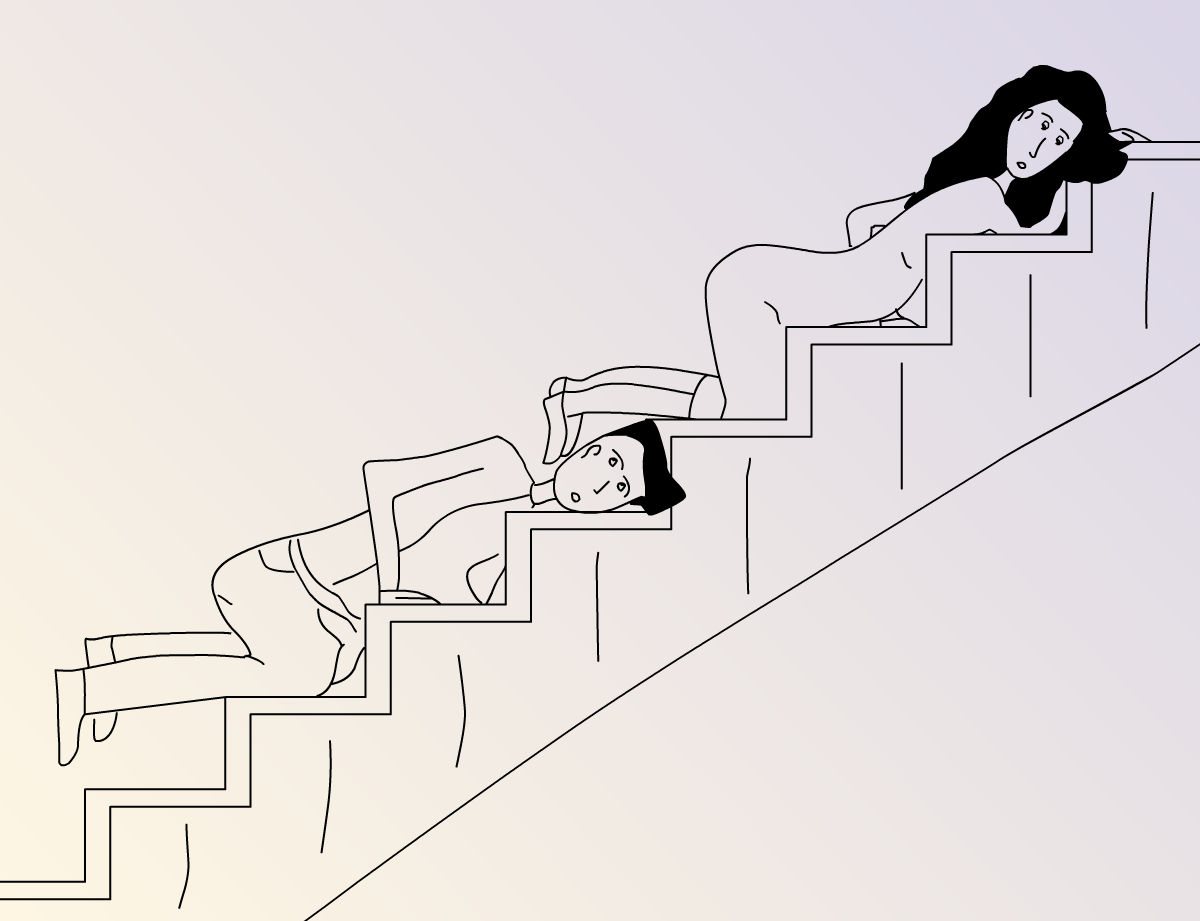 Determine your budget
Everyone can agree - the most important step of planning your wedding is deciding how much money you're going to spend on it. While it may feel boring, it will set firm boundaries for what you and your spouse agree to spend money on, and it will make everything easier down the line. You don't want to fall in love with a dress or venue and realize it will blow your entire budget. So sit down with anybody who'll be contributing to your wedding and hash it out, including areas you might be willing to go over or under budget - you'll be grateful later on.
Create a vision board.
Okay, you don't actually have to have a vision board. It can be a scrapbook, a Pinterest account, or just plain old ideas. But do take a minute to think about the general look and feel you want for your wedding. Do you want something chic and elegant, or more fun and rustic? Scour the internet and wedding magazines so you have an idea of what you're looking for when it comes time to start booking things.
Decide who your people are.
You don't have to finalize a guest list until later on in the planning - but as soon as you start thinking about your wedding, start thinking about who you want in the actual ceremony. A.K.A. your wedding party. You might have a no-brainer best man or maid of honor, but think about bridesmaids and groomsmen so you can get those invitations out - and get some much-needed help with wedding planning! It's also important to come up with an estimated head count of guests. This will help you narrow down venue choices - and solidify your budget further.
Decide on a range of dates.
The official "save the date" comes after you book your venue. But in the early stages, you can decide on a range of dates you'd like. After you pick your season, look at days of the week, taking into account work, holidays, and vacation schedules. Be flexible - venues may already be booked for the days you'd like, so having a few different dates in mind is good practice.
Pick your venue
After you've got dates, budgets, and head counts, it's time to start looking at venues! Time to start doing your research: discuss in-depth with your partner what you want, pay any potential venues a visit, and read your contract down to the fine print. Then book it and enjoy!
Make a wedding registry
The best thing about getting married is spending the rest of your life with your true love. The second best thing is definitely the presents. Create your registry early on to give your guests plenty of time to think about what they're getting you. Ask for items you might not be able to afford or wouldn't spend the money on yourself to start you out on your married life.
Book your vendors
Now you've got your dream wedding aesthetic down and your venue, it's time to start looking into vendors. From catering to flowers to band or DJ, think about who will help you make your big day possible. Use our easy, convenient vendor search to start looking for vendors in your area.
Make a finalized guest list
Now you know exactly how many people your venue can handle, it's time to get down to the details. Write down every name that will need an invitation. If you have someone else contributing money to your wedding, make sure you take their opinion into consideration. Once you're finished, send out your save-the-dates as early as possible!
Find the perfect dress (or the perfect tux)
Start looking for your wedding day outfit early. Alterations can take months and months, especially with wedding dresses, and you'll probably need to go back three or four times to make sure everything is good to go. So hop on it as soon as possible!
Plan your rehearsal dinner.
If you're having a rehearsal dinner, don't forget about it in all the stress. Make sure all the details (like who's planning and paying) are hammered out well before the big day.
Start thinking about your honeymoon
The wedding is the big event, but don't forget what comes afterwards. Whether you plan to spirit yourselves away immediately or wait a few months, it's a good idea to set aside a budget and a plan for your honeymoon while you're already in full-on planning mode.
Have your pre-wedding celebrations.
Not only is there a wedding on the horizon - there are also engagement parties, wedding showers, and bachelor and bachelorette parties to have. Delegate as much of these tasks as possible, but make time to attend them as the guest of honor!
Send out your invitations
You've got the guest list and save the dates. Now it's time for the big invite. Most wedding invites are sent out six to eight weeks before the event, with two to three weeks as the RSVP deadline.
Choose your wedding rings
You may need to get your ring re-sized or want other customization, so make a day out of finding your wedding band with your partner. The ring will become a permanent fixture on your finger - make sure you like it!
Create your seating chart.
This one's a no brainer with our innovative seating chart tool. Seat people according to how they know each other, but mix it up and give them a chance to meet people too.
Get your marriage license
Don't get so caught up in the wedding planning you forget to actually get married! Every state has different laws regarding marriage license and waiting periods, so study up. You may have to apply for yours well before your actual big day.
Give everything a once-over.
As the wedding day approaches, look over your wedding plans. Make sure all vendors have been paid and scheduled correctly, and follow-up with any loose ends that haven't yet been tied up. If you're working with a wedding planner, go over everything with them one last time.
Say "I Do"
You've worked so hard to get to this moment - but this is what it's all about! Celebrate the love of your life with all your family and friends. Let yourself go and enjoy every moment!