Styling An Amazing Winter Wedding
Winter is truly here, and it's got us shivering! But for many, romance is still in the air. For those who haven't considered a winter wedding, it may be the time to start! Romantic, snow-covered backgrounds and cosy receptions make for a perfect way to kick off the season. Here are some ideas for how to style a winter wedding: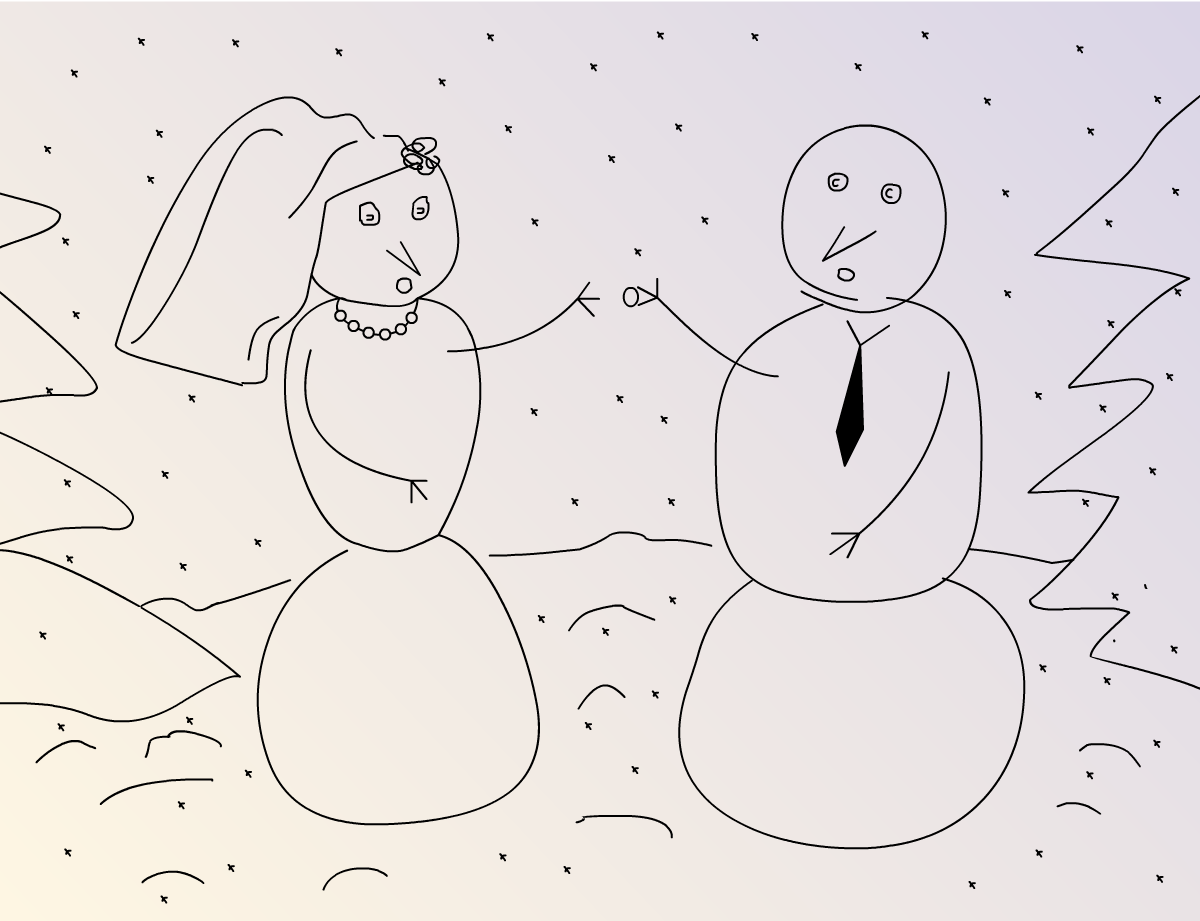 Buy and shop in-season
Having a winter wedding is all about embracing the season. To add some style to your wedding, lean hard into the winter aspect! We're talking pinecones, garlands, glistening greens and whites. Combine holiday decor with wedding decor for a two-in-one seasonal feeling.
Don't be afraid of the coat
If you're having a winter wedding, don't be afraid to embrace the coat (and provide heaters or other ways to stay warm for your guests!). There are some great ways you can keep guests (and bridesmaids) warm AND stylish if you want to have your ceremony in the snow. Consider beautiful shawls like these, or providing blankets to those sitting in the aisles.
Book an indoor venue
While saying I do as the snow falls is an ultra-romantic move, guests won't appreciate being out in the cold for any longer than they have to be. Wherever you have your reception, make sure it's a warm and cozy space that guests can fully unwind in. Whether you go for cozy lodge or lively ballroom, make it a welcome reprieve from the cold!
Coat check
Allow for guests to check in their heavier winter wear, too. People might even want to wear these outside for any outdoor nuptials. But when it comes time to party, show consideration for your guests by having a place to stash their heavy gear.
Allow extra travel time for the weather
Snow happens - as does rain in warmer climates. If people are coming in from out-of-town for your nuptials, allow them extra travel time to get to your ceremony. Especially if you've got older guests in attendance, be aware that the weather may affect your ceremony.
Textures - dark, lush, jewel tones combined with the contrast of white bright snow
Embrace the richness of winter! Winter is all about contrast, so play up dark jewel tones against the contrast of white snow. Alternatively, be bold and go for the bare look that says "Winter is here." Either way you're sure to have an elegant, jaw-dropping ensemble.
Low-lighting, crackling fire
Once you're indoors, winter is all about cozy, incredible lights! Go for the crackling fire look by embracing low, warm-toned lighting (and get a great look for your wedding photographer, too!)
Consider a getaway weekend
If you're having a destination wedding, consider making a weekend out of it. Gather your nearest and dearest for a romantic getaway into snow-capped mountains - and get married while you're at it!
Cater to the theme
A winter wedding means you get to embrace traditions spring or summer weddings don't. And that means your food too! Instead of salmon and steak at the reception, consider going for something more hearty like a shepherd's pie or classic turkey feast. And while champagne is never a bad idea, also consider serving hot cocktails to warm up your guests!
Embrace the joys of winter
There's no reason a winter wedding can't be every bit as spectacular as its spring and summer counterparts. It takes some extra planning and accommodation for your guests, but add a few blankets and heaters and your winter wedding is sure to be an experience everybody will remember.