The Wedding Trends to Expect
The decade draws to a close, and it's one of the trendiest we've ever seen. In just ten short years we went from Silly Bandz to millennial pink. There's no denying things have gotten more stylish and sophisticated, and we're so excited to see what brings us when it comes to weddings. Here are some wedding trends you can expect to see everywhere: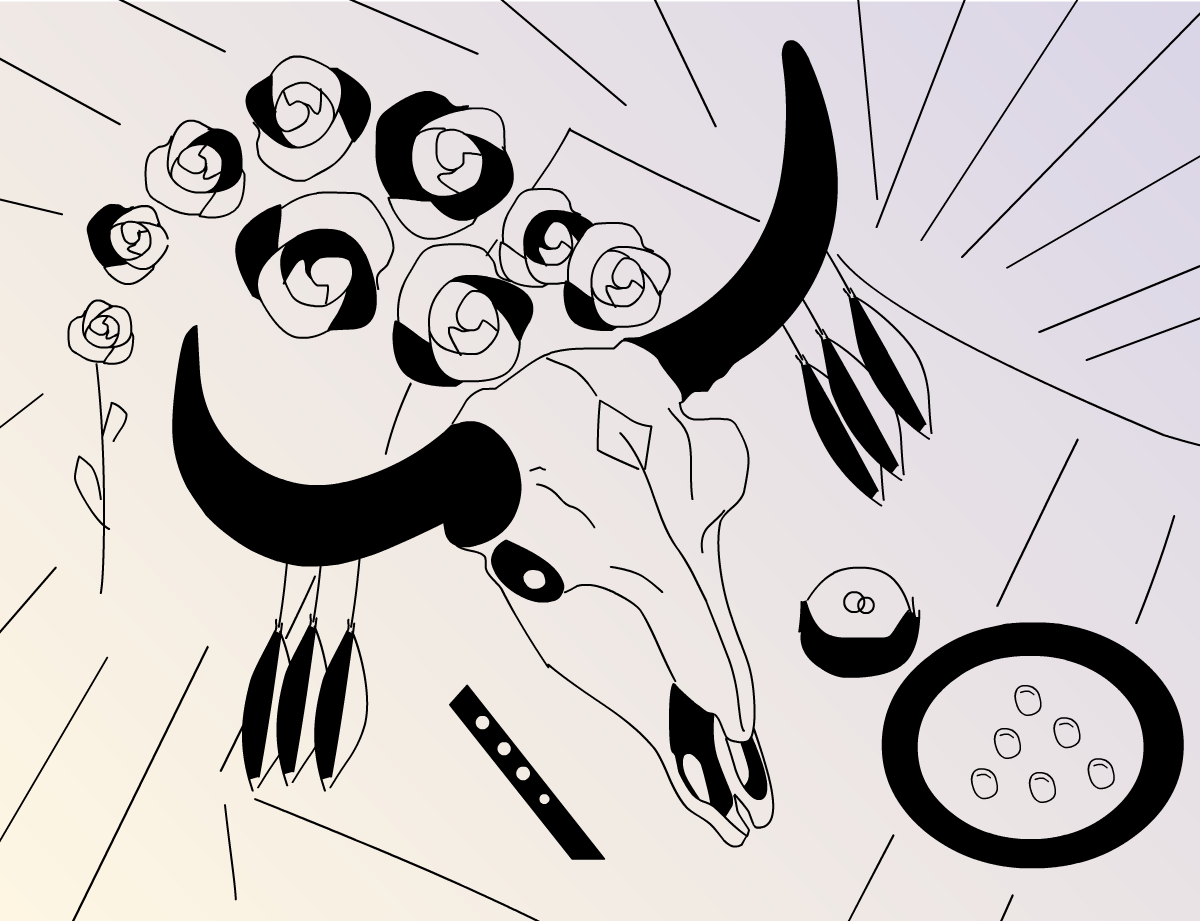 Keep it close, keep it personal
These days, the more personal you can get with your wedding, the better. Gone are the days of second cousins you haven't seen since Christmas in 2009. Only the nearest and dearest are gathered, whoever they may be. But that also means that couples are spending more per guest and can go all out to add some amazing lavish touches.
Witchy Weddings
Mysticism is on the rise, and it's made its way to the aisles already. The more mystic the wedding, the better. Think tarot spreads by the bathroom and rose quartz crystals on the table to promote love. From a touch of magic to the full-blown occult, couples are embracing the other side.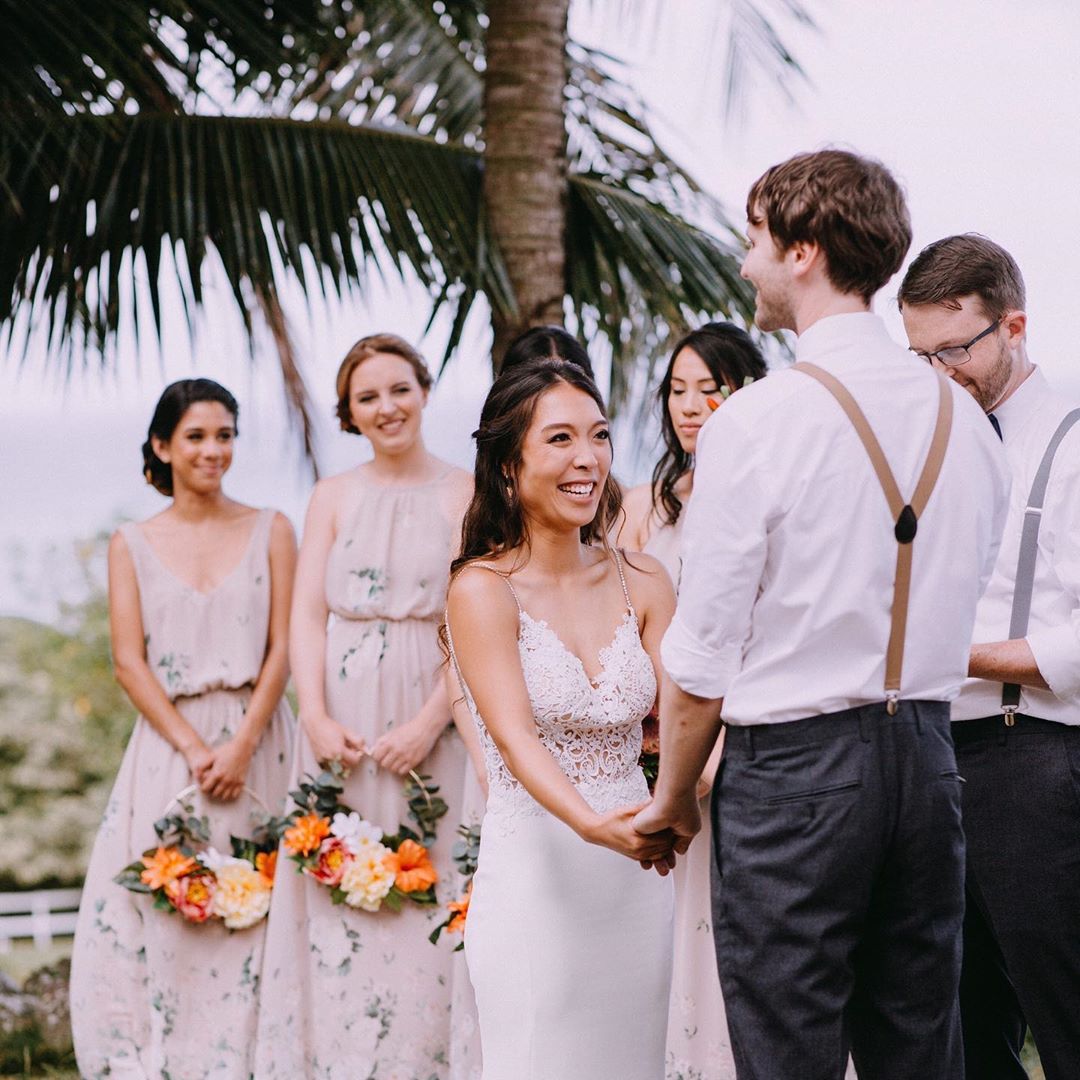 Source: @abcweddings
Keeping It Eco-Friendly
As we move into this year, engaged couples are thinking about their carbon footprint and how to minimize their impact as newlyweds. Vegan options are starting to pop up on menus, as well as using recycled decor and DIY-ing as much as possible.
Muted & Cool
In terms of colors, we're seeing a shift away from pastels to muted richer colors. Mustard yellow is still very in, but deep emeralds and blues are also making their way onto the scene. If it would look good under an edison bulb, expect to see it around.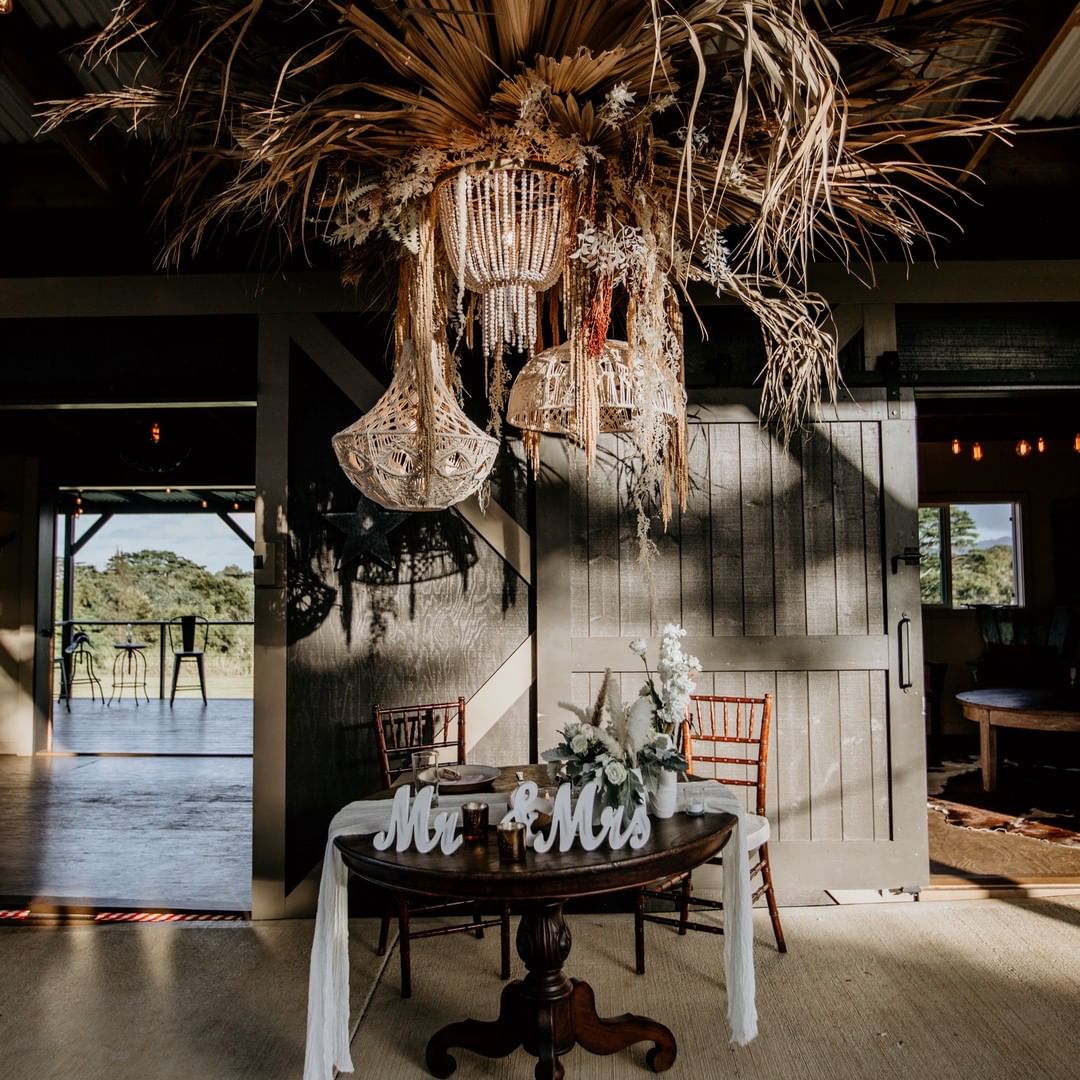 Source: @abcweddings
Take It to the Courthouse
More and more couples are choosing to invest in purchases like apartments or pets than a big wedding nowadays. Courthouse weddings are on the rise, but don't worry - they're still throwing big parties for all their friends.
Personality Lighting
couples are abandoning traditions in more ways than one. Weddings all-around are becoming more personal, younger, and more fun. That often means people are choosing funkier venues like breweries or barns and supplying their own lighting as well. And lighting is one way to make a wedding truly shine.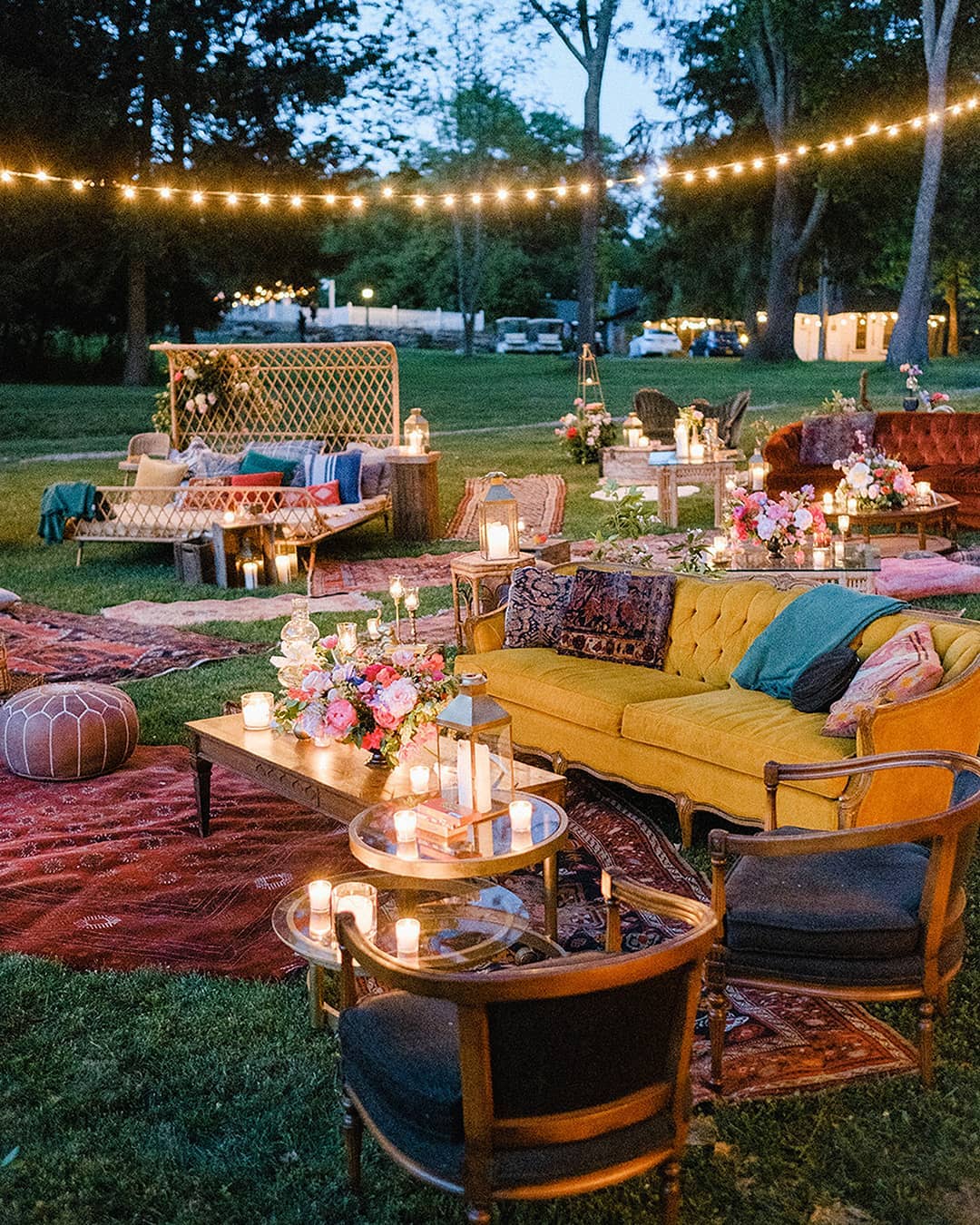 Source: @partyslate
Dress Code
We can all agree you (probably) shouldn't show up to a wedding in a t-shirt, shorts, and flip-flops. But if you don't show up to one in 1920s flapper gear you may get turned away! Expect to see more wedding themes and therefore, wedding dress codes.
Giving Back
In the modern age many couples live together well before they tie the knot, which makes a traditional wedding registry a bit outdated. Instead, couples are opting to give back by asking for donations to charity in their name as gifts.
Fun Foods
If you're lucky enough to be invited to a wedding, don't expect a boring white cake. People are getting personal with their weddings, which means fun, personal food is seeing an uptick. Instead of salmon and steak watch out for sliders, donut walls, and dumplings.
Gin to the rescue!
If one alcohol could be considered the star of the 2010s, it's gin. We don't think it's going anywhere. A refreshing gin fizz is a classic drink, but gin is making its way into menus (and livers) everywhere. Its light flavor makes it a perfect addition to anything fizzy or a delicious cocktail.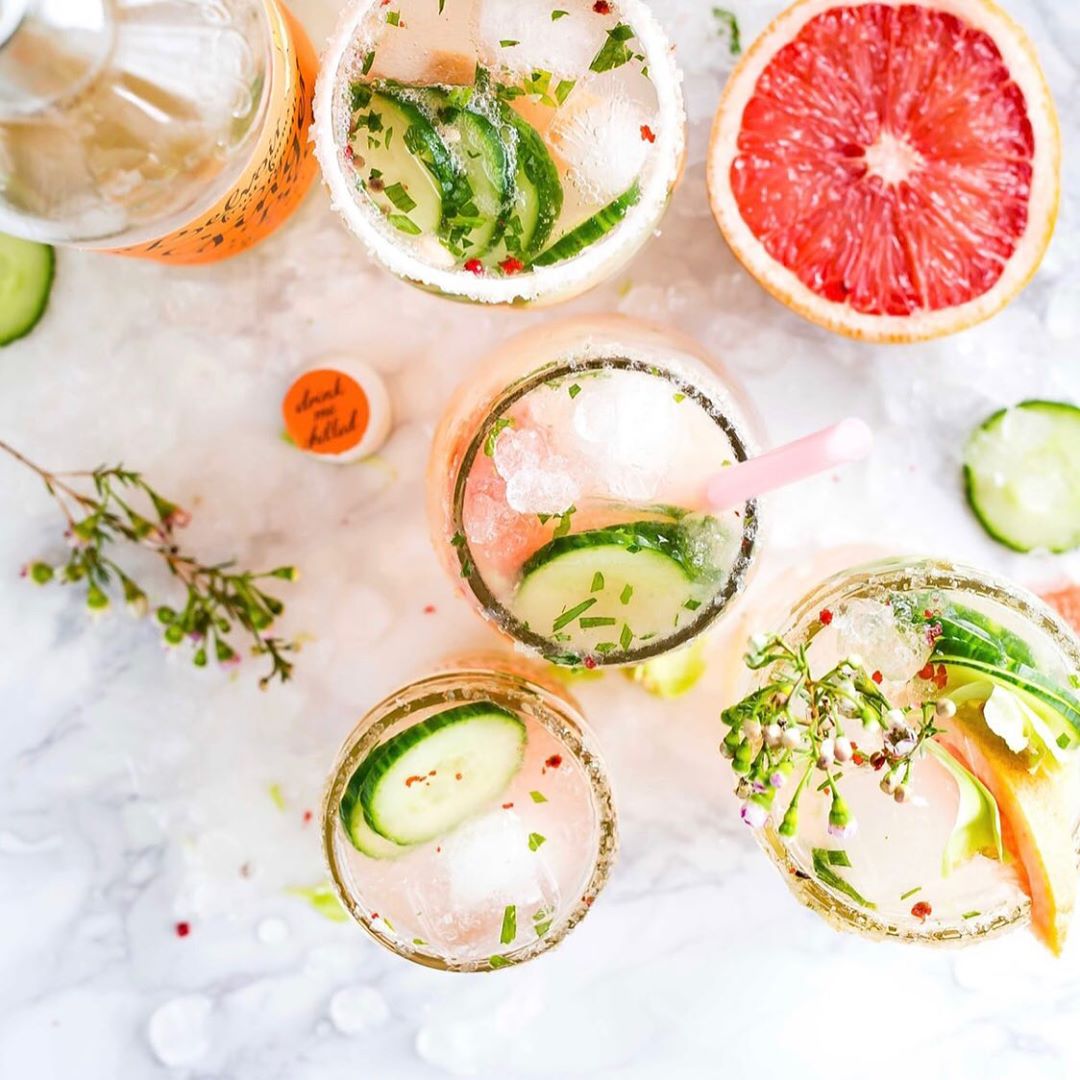 Source: @asyouwishmixologists
Are You Not Entertained?
Overall, in this year we're seeing a shift away from romantic, formal ceremonies to a truly fun time for everyone. That means entertainment all the way around - even in line for the bathroom! From fun foods to interactive venues, any wedding is sure to be a blast.
How to Define Your Wedding Style
Getting married is an exciting time in anyone's life. There's so much to plan, do, and think about - but how do you start from the very beginning? Maybe you've had a wedding book since you were four, or you know what kind of dress you want, but there's much more to think about. What kind of lighting do you want, and do you want your ceremony to feel fun or formal? Before you start planning your wedding, take a minute to determine your wedding style. Read on to find out how to determine your wedding style.
What's Available For Your Wedding Style?
Planning a wedding is no joke. Unfortunately, not all of us have endless budgets to blow on five-star venues and lavish party favors. The good news is you don't need any of that to throw an excellent wedding. When you're just gathering inspiration, don't get too zeroed in on the budget, but also consider what's going to be realistic for you and your partner. Will you be DIY-ing anything, or do you plan to work with a wedding planner? Keeping realistic parameters will enable you to create a vision that you can actually achieve to have your dream wedding.
Create A Vision Board
One of the most fun things about determining your wedding style is looking at photos for inspiration. So if you don't have a wedding book (or even if you do), pick your very favorites and turn them into a vision board. It can be a collection of digital photos online, a poster board plastered with magazines, or a scrapbook. Take time browsing Instagram, wedding photographers' sites, magazines, and brochures and narrow down the look you'd like to get. Remember to have fun with it - a vision board is just the beginning, and it will help you envision the day of your dreams!
But don't get too overwhelmed...
That being said, there's a fine line between "healthily inspired" and "absolutely overboard." You've only got one day, so don't try to cram too many styles into it. A vision board or a scroll through Pinterest can help you get an idea of what you want your day to look like, but it can also overload you with new ideas and possibilities you hadn't considered before - and maybe don't even truly want! Remember to be discerning and practical when thinking about what you'd love to have present at your wedding. And if it gets too much, remember you can always step away from what you've got. There's a lot of wedding content out there; you don't have to fit it all into one wedding.
Consider Colors and Seasons
A big part of your wedding will probably concern the season you get married in. A color palette of blue and green pastels may feel out of place at an autumn wedding. And if you're getting married in the winter or the height of summer, you'll probably want to embrace the seasonal aspect of your wedding. Finding your wedding style has a lot to do with when, where, and how you're getting married, so don't forget that the Earth is still turning.
What About Venue?
While your venue booking decision probably won't come until later, now is the perfect time to delineate what kind of venue you see yourself getting married in. Do you want mountains, beach vibes, or a romantic hotel ballroom? The place you envision you'll say I Do will affect the rest of your decor, so start thinking about it soon.
Talk To Your Partner
Of course, there are two people getting married. Don't forget that no matter what you envision for your wedding, you'll have to talk everything over with your partner. You might have differing ideas on what a perfect wedding looks like, so if you're committed to a fairytale wedding and they're into something more modern, you've got some compromising to do. Include your partner in all of the steps. Make your vision board, talk about venues, and decide on anything seasonal together. Your wedding style together may be different than yours alone!