Ultimate checklist for planning a wedding in 4 months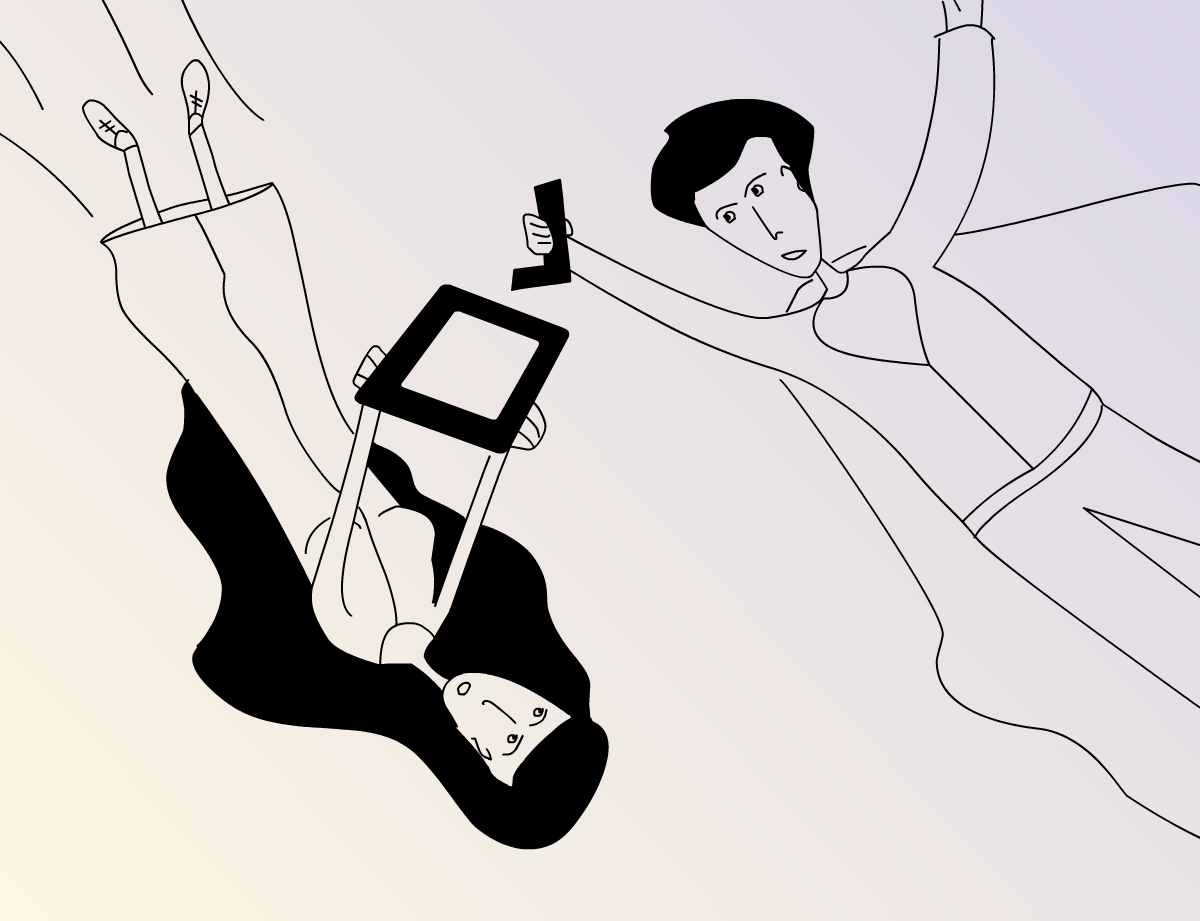 4 months to go
1. Find Your Venues
You can't get married without an amazing venue. Whether you're going for a rustic barn or chic city banquet, there are plenty of beautiful venues for you to choose from.
Start by having a conversation with your future bride or groom about your must-have features. Does it matter to you if your guests can stay the night, if you're the only ones to use the venue that day, or how many people it can hold?
Add all your specific criteria to our advanced filters to find the venue of your dreams! Send a message to your favorite space to start your negotiations process early directly on Wedding Planning Assistant.
Request to visit all the venues you're interested in. Make sure you denote who will be joining you. Try to visit as many venues as you can in one trip - that way you'll be able to easier compare them.
Remember, you're not only investigating the venue, you're also choosing the team that will handle it for your big day! Make sure you get to know them, too.
4 months to go
2. Start Planning Your Guest List
This may be the reason for 90% of your wedding-related stress. If you find yourself dreaming of getting married on a remote mountain in Nepal at the thought of seating your future in-laws at the same table as your parents, it's time to turn to the Guestlist tool.
Start by adding everyone you've invited or plan to invite. Attach guests to a party to keep track of your head and table count. Discuss whether or not you'll invite partners and plus ones with your fiance/ee.
Create an estimated final guest count. Make sure you choose a venue big enough to hold everyone you want there (or small enough to keep out everyone you don't.)
4 months to go
3. Set A Budget
You can't buy love, but money does make the world go 'round. You shouldn't let money cost you a wedding to remember, but determining what you're willing to spend right at the beginning can help you decide whether you really need individually monogrammed napkins. Use our Budget tool to plan and track your spending.
The first step to a budget - make a note of who will contribute. Decide on a total estimated budget.
Enter your total budget into the tool. Then, as you start filling out your wedding details, make a note of how much you'll be spending on things like cake, hair and makeup, and decor with our category tools. Keep track of any deposits you've made or plan to make.
Sit back and relax. Now you've got your budget, you can focus on what's really important: what kind of centerpieces will you have?
4 months to go
4. Make Your Venue Choice
Now that you've seen your venues, you know exactly which one (or more!) make your wedding into an unforgettable fantasy. But not all availability schedules are created equal. Now is the time to look at price and availability before choosing your dream venue.
Everybody who came with you on your visits will doubtless have feedback for you. Listen to their opinions, but remember that it's your wedding. The final decision lies with you!
Compare venue pricing and availability with the availability of your closest friends and family.
Get a detailed quote and a draft contract. Go over this with an eagle eye - you don't want any surprises down the road!
4 months to go
5. Do Right by the Eyes of the Law
A wedding is a giant party, but it's also a legal commitment. You should definitely focus on the party part, but don't forget the legal part, either. You will probably have to coordinate with religious and civil officiants who are on their own schedule - so get started on this early!
Decide if you're having a religious or civil ceremony.
Notify your religious institution or local officials.
Give notice in advance.
Gather your paperwork. Ask your officiant for a list. (You'll generally need proof of identity such as your government ID and birth certificate.)
4 months to go
6. Book Your Venue
This is an amazing moment! You're about to set your official "Save the Date." Congratulations!
Choose the venue you want to get married at!
Notify your venue that you would like to book them. Make sure they block out your date to avoid double-bookings or cancellations.
Before you sign the contract, do one last review.
Sign your contract. Then, make a copy of the signed contract and pay your deposit.
Mark your venue as booked, then detract the sum from your total budget.
Add your official wedding date to your Wedding Project and pop the champagne! You're getting married!
4 months to go
7. Gather Your Wedding Party
Your wedding is all about you, but it's not like you'll be standing at the altar alone! Start thinking about who you want next to you on the biggest day of your life.
Decide how many people you want in your wedding party. Will you have flowergirls, a ring bearer, and ushers? How many bridesmaids and groomsmen do you need?
Decide on your maid of honor and best man. Don't rush into this decision - you're trusting them with a lot of responsibility!
Personally invite each guest to join you in your wedding party. It's nice to make them feel special, too.
4 months to go
8. Send Out Your Invitations
Things are coming together. You've got a venue, a guestlist, and an official date. Now there's just one last step: getting everyone there.
Decide how you want to send out invitations. Do you want something physical you can frame, or will an e-mail work for you?
Check the design of your invitations. You'll look back on them forever, so make sure you like it!
Go over your Guestlist one last time. Make sure you haven't missed anyone.
If you're using physical copies, go over your addresses before heading to the post office. If you're doing digital only, just press send!
4 months to go
9. Find A Wedding Photographer or Videographer
Instagram photos just aren't going to cut it here. Your wedding is something you'll definitely want professional coverage of, so start researching photographers early. No filters in sight.
Consider if you want a photographer, a videographer, or both. Having video coverage gives you memories you can dive right into forever, right down to reliving the vows.
Start researching coveted photographers and/or videographers! Take a look at shots you love for inspiration and write down the names of the artists.
Get in touch early to arrange a consultation. You don't want anybody else snapping up your dream photographer before you.
4 months to go
10. Get All Dressed In White
You've fallen in love once. Get ready to fall again. Regardless of budget, your wedding dress should make you feel like a masterpiece.
Start with some simple research. Note which styles of dress and designers make you go a little light-headed at the thought of wearing them.
Use our Vendor search to browse dress retailers.
Contact your dress shops and make a date to try on some dresses! Invite the people whose opinion you value most (but remember, the only thing that really matters is how it makes you feel.)
Place your order! Remember to schedule all necessary fittings and alterations.
Shop around for your accessories. If you want a veil, go for it. Also look for some beautiful yet comfortable shoes and something sexy to slip on under the dress.
4 months to go
11. Food, Glorious Food
While the wedding may be all about the dress for you, for guests, it's all about the food! No matter if you pick elegant seafood, classic steaks, or a lively Indian buffet, a fed guest is a happy one!
After discussing your desired menu with your partner, browse our list of caterers using the search function.
Contact your desired caterers to check their availability and arrange tastings. Bon appetit!
Book your favorite caterer!
3 months to go
12. Find A Florist
Roses are red, violets are blue, but your wedding colors are yellow and pink. Daffodils, carnations, and hibiscus, oh, my! A wedding filled with live blooms is one to remember indeed.
Gather some images of floral arrangements that you like from the internet or magazines.
Browse florists on Wedding Planning Assistant and add the ones you like to your projects.
Contact your preferred florists and arrange a meeting.
Mark it as booked!
3 months to go
13. Plan Your Hair and Makeup
Don't get so overwhelmed by the dress you forget about the face! There will be a lot of photos of you smiling, and probably crying, so make sure you book a professional who's got some serious skills with waterproof mascara.
Consider what kind of look will best complement your dress, theme, and venue.
Start searching for hairdressers and makeup artists using our search feature.
Contact your favorites to have a conversation and confirm availability.
Book your favorite artist!
3 months to go
14. Decide On Entertainment
A wedding is a party, and you can't have a party without a little music. Whether you want a classy string quartet or a DJ who drops only the sickest of beats, you're certain to dance the night away.
Discuss what type of entertainment you'd like with your partner. Band, DJ, or a playlist on shuffle. Just make sure you agree on a first dance song!
Arrange consultations or visit performances of your favorite options (of course, confirm their availability first!)
All that's left to do is book.
3 months to go
15. Have a Piece of Cake
This is perhaps the only time in your life you'll get to say "Let them eat cake" and be serious about it. Lucky you - you get to eat it twice!
Browse cake vendors and add any that catch your eye to your Wedding Project.
Contact the best matches to arrange a tasting. Don't be afraid to pig out!
Once you've decided, book it and check it off the list!
3 months to go
16. Sign Up For A Gift Registry
The best part of getting married (besides getting to spend the rest of your life with your soulmate)? Presents. Give your guests an idea of what would give your newlywed bliss just a little extra boost of happiness.
Discuss what kind of gifts you'd like - contributions towards your honeymoon, cash, or an old-fashioned registry.
Sign up for a registry or a way to collect cash contributions and remember to include it in your invitations!
3 months to go
17. Plan Your Honeymoon
After all the stress of a wedding, nothing is better than some good old-fashioned R&R with the love of your life. Plan your honeymoon well in advance.
Discuss your preferred dates with your partner and send in your time-off requests well in advance.
Discuss your options, preferences and budget. Would you like a cozy mountain getaway, an adventurous jungle experience, or a luxurious tropical vacation?
Decide if you'll do the planning yourself or work with a travel agent.
Book your hotel and plane ticket and breathe a sigh of relief. Now all you have to do is get through the wedding!
3 months to go
18. Choose Your Transport
Getting married is all about making an entrance.
Think about how you want to arrive. A limo, horse and carriage, or vintage convertible all have very different effects on your wedding!
If you're changing venues, consider how your guests will get there.
Consider transport for your guests, to or between venues.
Contact your favourite transport providers. Check their contracts, transport types, and availability.
Book it. Enough said.
3 months to go
19. Pick Out Bridesmaid Dresses & Groomsmen Attire
White is the theme, but what about the accent color?The bride is always beautiful, but there's no reason the bridesmaids shouldn't be blushing, too. Or the groomsmen, for that matter.
Decide on a budget for your wedding party attire - including who is paying for it.
Browse vendors and add your favorites to your Wedding Project.
Contact the best shops and arrange fittings.
Decide on any accessories - hair, bags, shoes, bow ties.
Book it!
3 months to go
20. Buy Your Wedding Rings
The symbol of your eternal love and devotion deserves at least one day of love and devotion from you. Make a day of wedding ring shopping with your partner to create memories you'll hold onto forever.
Browse jewellers and add your favourites to your Wedding Project.
Arrange appointments with your favorite jewellers to browse rings.
Don't forget to have your ring fitted!
3 months to go
21. Decide On Your Wedding Favors
Give all the guests who've made a point to be there with you today something to say thank you!
Think about favor ideas you love. Do you want to spend money or DIY it?
For ease and practicality, consider something your guests can reach at their tables.
3 months to go
22. Talk to Your Friends About Your Bachelor/ette Party
Hopefully you trust your right-hand man or woman to take care of this for you, but that doesn't mean you shouldn't have any say in it. Drop some big hints about what you'd prefer before you wake up in a different country!
Be candid about your guest list and your dates. There's nothing worse than not being able to attend your own party!
2 months to go
23. Send Out Your Official Invitations
Receiving mail is great, but receiving wedding invitations is amazing.
Get your mail in order. Do you have enough stamps for invitations AND RSVPs? Is everybody's address correct?
Hold your breath and wait for your RSVPs to pour in. Mark down responses on the Guestlist.
2 months to go
24. Make Your Seating Chart
Remembering who's feuding with who and deciding which of your friends to play matchmaker with is a bundle of stress - but it doesn't need to be. Use Wedding Planning Assistant's Seating Function to avoid any thrown drinks and perfectly plan your day.
2 months to go
25. Collect Your Rings
You can't get married without a ring! Silver or gold, make some memories with your loved one today.
Store your rings somewhere safe. That might mean giving them to someone in your wedding party!
Decide whether or not to insure your jewelry.
1 month to go
26. Have Your Final Dress Fitting
The final dress fitting means that the day is almost here! Hooray! Now is your chance to get really comfortable in your dress.
Practice, practice, practice. Chances are your dress is heavier and contains more parts than you're used to. Let your tailor know if anything is uncomfortable or needs further altering!
Arrange a delivery or pick-up date.
1 month to go
27. Print Stationery For Your Ceremony
Using the features from your Wedding Project, start printing your menus, name cards, and the order of service. Make sure you provide your caterer with your seating plan and name cards.
1 month to go
28. Write Your Vows
Your vows are the promise you make to your partner to love them forever. Public speaking may strike fear in your heart, but the look on your partner's face will make it all worth it.
If you're planning personalized vows, start writing them now. You want every word to be perfect.
Practice, practice, practice.
1 month to go
29. Set a Rehearsal Time
A Broadway production would never go on without a rehearsal, and neither should your wedding. Plan your day, go through all the logistics, and above all, have a great time ironing out all the kinks.
Make sure your whole wedding party can attend the rehearsal.
Go over everyone's responsibilities on the big day. A well-oiled machine runs smoothly!
Turn the day into a celebration!
1 week to go
30. Confirm EVERYTHING
With your wedding so close, the only thing you're probably thinking about is your one true love. But all the boring stuff is necessary. Double check everything you've booked to catch any outstanding balances, delivery times, and anything else to make your day as special as it should be.
Make sure you've paid any outstanding deposits. Get your cash or checks for same-day payments ready now.
Go over your guest list one last time in case of any last-minute additions or cancellations.
Confirm delivery and setup times.
Delegate someone in the wedding party to deal with any problems on the day and provide their phone number to the supplies. Don't stress the happy couple!
Discuss who will be responsible for returning any rented items and collecting wedding gifts.
1 week to go
31. Treat Yourself to A Pre-Wedding Pamper
Now that all the details are taken care of, it's time to finally bask in the excitement of getting married! You should look and feel like the most special person in the world. Take a day to be as self-indulgent as you want with your inner circle before you walk down the aisle!
Have a mani/pedi and spa day with your bridal party.
Have all your final beauty procedures.
Take a moment to acknowledge your wedding party for all of their support along the way.
Wedding day
32. Ring Out the Bells. You're Getting Married Today!
It's finally here! Today is your wedding day. Whether you're a bundle of nerves or crying tears of joy, today is a day you'll never forget. Don't get caught up in the details today: it's about one thing only. You and the love of your life.
We're not saying you're going to cry, but you're probably going to cry. It's not a bad idea to sneak a pack of tissues.
Say I do!
After
33. Happily Ever After
CONGRATULATIONS, NEWLYWED! Although your wedding is over, the marriage has only just begun. Take care of any last tasks, then sit back and smile. You promised to spend your life with your favorite person in the world. Go forth and start spending it.
Check that every vendor and supplier has been paid. Say thank you by providing them a review.
Send your thank-you notes.
Enjoy your honeymoon!
Head over to the "Post-Wedding" section of your Wedding Project to upload all your photos and relive your amazing day.